I just recovered from the
England-Germany 1-4 game!!!
Every World Cup, I dream that this will be their year. Perhaps I should not be shocked - they just are not good or cohesive enough for the young, conditioned, gelling German team.
Rooney - what happened? Where was the Manchester United glory at the world cup games against Germany? Thanks for the efforts, though
And yes, Lampard, that was a goal.
The world saw it, even though the linesman was blind to it. But still. Germany's 4 goals were pretty decisive so it still does not excuse the poor performance.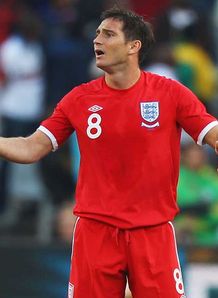 On a more positive note, Brasil and the Netherlands played with spirit, finesse and confidence and won their respective games.